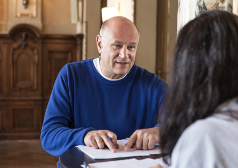 Hans Ulrich Becker is a German director with a master of Arts from Frankfurt. He has a long and successful career in theatre during which he worked, amongst others, in Brazil and Russia on more than 20 first releases and developments of theatre events in contemporary theater: Pinter, Tucker-Green, Turrini, Seethaler, B.S. Johnson, L. Hellman, Bradbury, Arlt, Walser, Gmeyner, Pommerat, Oglesby et al.
He is currently the Educational director of the Mise en scene department of the Hochschule für Musik und Darstellende Kunst in Frankfurt.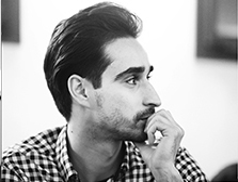 Ward Bitar is a Syrian medical student who left Syria because of the war and now lives in Brandenburg in Germany. He is an actor with the Brandenburg theatre where he also participated in multilingual workshops.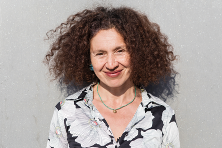 Andrea Cruz studied art education and dance education at the University of Chile. Since 1996, she has been working as a dance performer in several international productions with the Silencio / Chile. In her projects she combines dance, gesture and objects into a poetic visual performance. Andrea's interdisciplinary work is praised for her engagement and the strength of her interpretations. Together with Tomeu Gomila she was co-founder and co-directress oft he "AuMents Company" that travelled to festivals all over the world and received several awards for direction, interpretation and conception of their shows. 2018 she founded the Andrea Cruz Company - danza gesto objetos. Today she lives in Sineu, Spain. www.andreacruz.info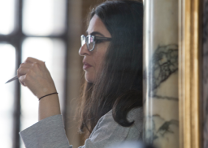 Roua Horanieh is a Syrian architect and writer who founded an architecture studio in Damascus with Jan Bunge and Hani Munif. She left Damascus because of the conflict and writes about her memories and the complexity of her relationship with Damascus. She currently lives and works in London.
Johanna Malloth Pinera Ybaceta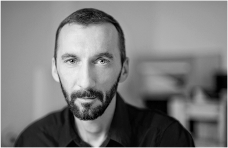 Mathias Rümmler was born in 1969 and he lives in Berlin. He studied in Dresden, drawing for Theater and afterwards costume and stage design. He worked in the last 17 years as a stage designer for many theaters and opera houses in Germany, Austria and Switzerland. He has done photography and documentation, photography in portraits, architecture, landscape and sculpture. His photos where published in magazines in Germany. He did all the photography for the Theatre "Lehnschulzenhofbühne" in the rural area of Brandenburg for several years.
In 2016 he was hired by Katja Lebelt to create the new photografic style and image of the Brandenburger Theater.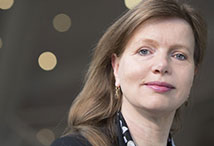 Sabine Völker
Born in 1967, she studied Music Education and Orchestral Music. Instrumental engagements as a violist took her to the Konzerthausorchester Berlin for three years and to the Brandenburger Symphoniker for 15 years. She has been involved in music education, musical training and music promotion for people of all ages. As part of the Brandenburg Theater and the Brandenburg Symphony Orchestra, she helped design a number of the annual music education projects. She has been the orchestra director of the Brandenburger Symphoniker and deputy director of the Brandenburg State Orchestra in Frankfurt Oder.
Sabine Völker is a founding member of the Oderphilharmonie association, which developed the idea of a cross-border concert hall in Frankfurt (Oder). Since 2019 she is the artistic director of the Berliner Symphoniker.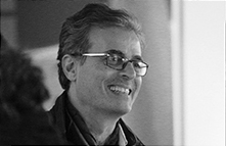 Fadi Yazigi is one of Syria's most fascinating artists. He studied at the Faculty of Fine Arts in Damascus University, where he specialized in sculpture. He lives in Damascus with his family and works full-time at his studio in the old city. 'Art is not only part of my survival - it's also a way of looking for a solution.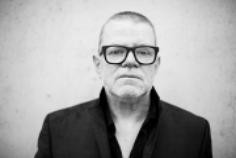 Wolf Widder was born in Berlin and studied German literature and history of arts at the Hamburg University. He began his career as a pantomime and actor before he became an assistant director at various opera-houses in Germany, including the "Musiktheater im Revier", Gelsenkirchen, under Claus Leininger, where he soon staged his first own operas, operettas and musical comedies.
He was a resident director with various companies such as the Theater Heidelberg and worked in theatres in Bern, Dresden, Kassel, Wiesbaden, Spoleto-Festival U.S.A., Charleston, SC (First U.S.-production of Jânâceks "The Excursions Of Mr. Broucek"). Up until 2015, he was the artistic director at the "Theater Pforzheim" and was teaching "acting for opera-singers" at the "University of Music, Karlsruhe".
His artistic focus is as well on operatic mainstream repertoire, music-theatre of the 20th and 21st century as it is on Operettas and Musical Comedies. He now works as a freelance director and lives in Hamburg.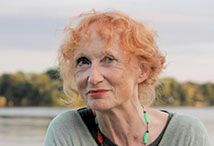 Cornelia Heyse. German actress. She had her first theatre experience in the West at a Hamburg private theatre. She had her first permanent engagement at the Theater Basel. This was followed by other permanent engagements at the Bielefeld Theater, the Nationaltheater Mannheim, the Bremen Theater and the Leipzig Theater. From 1998 to 2001 she was a permanent member of the ensemble at the Deutsches Theater in Berlin, engaged by Thomas Langhoff. She has been working as a freelance actress since 2001. She was engaged for the 2 film-theatre productions of teatreBLAU: Was ist es wert? and War on Water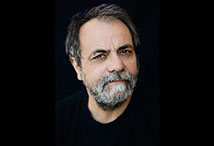 Matthias Brenner. German actor, director and writer. Born in Meiningen, Bezirk Suhl, East Germany, son of actor Carl Rüdiger Brenner (1924–1984). He began his acting carreer in amateur theatre, and between 1979 and 1982 he studied acting at the Hochschule für Schauspielkunst, East Berlin. From 1985 to 1990 he was in Erfurt, and today he lives in Berlin. He has collaborated with teatreBLAU since the beginning, and directed teatreBLAU's project War on Water.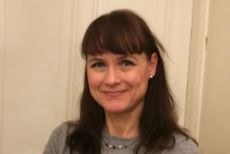 Heinke Becker is a banker and discovered her affinity to the theatre through Hans-Ulrich Becker. Heinke has a long standing experience in working with people from different countries and different cultural backgrounds. She lives in Frankfurt am Main.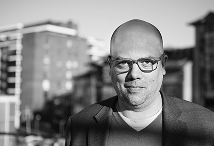 Jan Bunge is a German landscape architect currently living in the UK. His expertise is in promoting collaborative working in multidisciplinary teams, identifying and building on the strengths of architects, artists, designers, engineers and writers. He worked as a landscape architect in Damascus and was involved in the Massar Children's Discovery Centre in Damascus which never saw the light because of the war.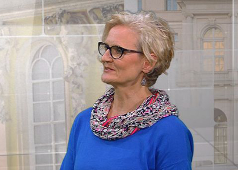 Sabine Chwalisz is completing her masters in psychology at the FU in Berlin. She is a dancer, choreographer, pedagogue, a production manager and a member of the management of Fabrik Potsdam since 1992. she is a curator and an organizer responsible for the conception and development of festivals, residencies, performances and projects for the cultural education of children, adolescents and adults.She is a member of the board of the Landesverbandes Freier Theatre Bradenbourg. Her emphasis is on the communication with political actors, and on securing reliable free logistics for artists. She is a member of the Advisory Council for Art and Culture in Potsdam.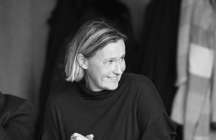 Katja Lebelt is an artistic director and head of scenography. She used to produce theatre, opera and dance performances in Germany, Austria, Switzerland and France and worked with, amongst others, Irina Pauls and Wolfgang Engel. In 2008 she founded the rural theatre "Hofbühne Viesen", which facilitates access to cultural events in the countryside and aims at building bridges of communication between the cities and the rural areas.
After leading this successful project for about 8 years, Katja became artistic director for the Brandenburgische Theater (www.brandenburgertheater.de) , and held this position until 2017. In this role, she discovered her own fascination for multilingual projects and developed the project "MAX - Kulturbrücken bauen" (www.moveartxchange.de), which first took place in Palma/Mallorca in 2016 as a cooperation with the Teatre Principal. Since late 2019, she is the artistic director of the MAX-project at the Brandenburgische Staatsorchester in Frankfurt (Oder). In 2017, Katja established teatreBLAU. Currently she's working as art director for teatreBLAU in multiple cooperation projects with the Berliner Symphoniker, the Preußische Kammerorchester, the C.I.N.E Sineu/Mallorca, the DieBühne-Jüdischen Theaterschiff, the Kleist-Forum in Frankfurt/Oder and the T-Werk Potsdam.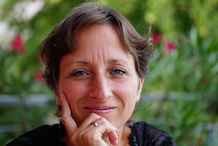 Anne Kathrin Maier started playing the violin at the age of six. After studies in Düsseldorf (Robert Schumann conservatory), Berlin (Berlin University of the Arts) and Zürich/Winterthur (Zurich University of the Arts) she played in the Deutsches Symphonie-Orchester Berlin, the Deutsche Kammerphilharmonie Bremen and was a member of the Sinfonieorchester Wuppertal from 2006-09.
As a member of the chamber music ensembles "Vivace" and the string quartett "Dagan-Quartett" she played concerts in Germany and abroad.
In 2012 Anne Kathrin Meier did a Master degree in Music Education/Music Management at the Detmold University of Music. After working in this field with the Kammerakademie Potsdam, at the Elbphilharmonie Hamburg and again with the Deutsches Symphonie-Orchester Berlin was appointed head of the Music Education Department at the Brandenburgisches Staatsorchester Frankfurt in 2015.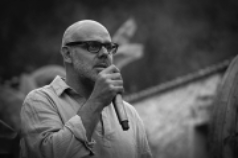 Santiago Stankovic was born in 1974 in Cordoba, Argentina. He studied systems engineering and systems analysis in Argentina, where he worked in IT development and service for several years.
In 2009 he studied professional photography at Mallorca CEF in Palma and now runs his own photographic studio, with a focus on architecture, theatre, or hotels. Santiago also participated in numerous art projects as a photographer. For teatreBLAU he created a documentary about the international think tank "Voices of Damascus" and the premiere of the resulting project. Santiago also cooperates with Dignity 360, a Spanish charity that realises projects to provide emotional support for refugees in Europe. He also produced several documentaries about people from Syria who are currently living in Spain.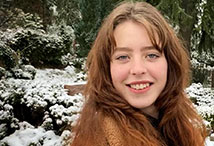 Charlotte (Lola) Heyse, born in 2001 in Weimar (Germany), is a film student and a production assistant at teatreBLAU. She grew up in a theatre environment and works on different theatre and film productions. Lola has spent parts of her life in Norway and Spain, and speaks four languages fluently, so she often also functions as a translator during our rehearsals with our international artists, and during the writing of our multilingual plays. Her first teatreBLAU production was "Digital Landscape Theatre", and since then she was a part of "Was ist es wert?", "Whiteboard Lieberose", "War on water", "Water/Agua/Wasser" and "BA-TA-CLAN".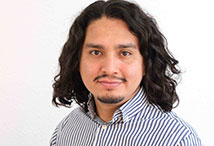 Ruben Manuel Gonzales, Peruvian cultural mediator and producer, M.A. in Cultural Management. He was born in Lima, Perú, and has been living in Germany since 2016. As a graduate student (between 2017 and 2019), he studied and resided in the East German town Frankfurt (Oder), where he gained experience working for the Brandenburg Symphony Orchestra Frankfurt (BSOF) and as an organizing team member of the local university festival Unithea. Since 2020 he is based in Berlin, where he has been working as an independent cultural mediator and producer.
The focus of his investigation and practice is based on participatory processes within intercultural contexts. At present, as a part of the scholarship program administered jointly by the Berlin University of the Arts (UDK) and the German Academic Exchange Service (DAAD), he is working on a documentary film about food, migration, society, and politics.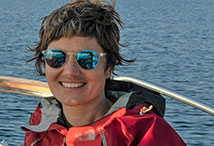 Estela M. Fernández. Cultural manager and journalist, with a degree in Journalism and Humanities from the Autonomous University of Barcelona. She spent seven years as coordinator of the Communication Department at Casa Àsia (Barcelona). In 2015 she was engaged in the recovering of the old historical cinema of Sineu to host the C.IN.E., the first performing arts creative centre in the Balearic Islands. She is currently working in communications in the NGO Save the Med and acts as a graphic designer for teatreBLAU.