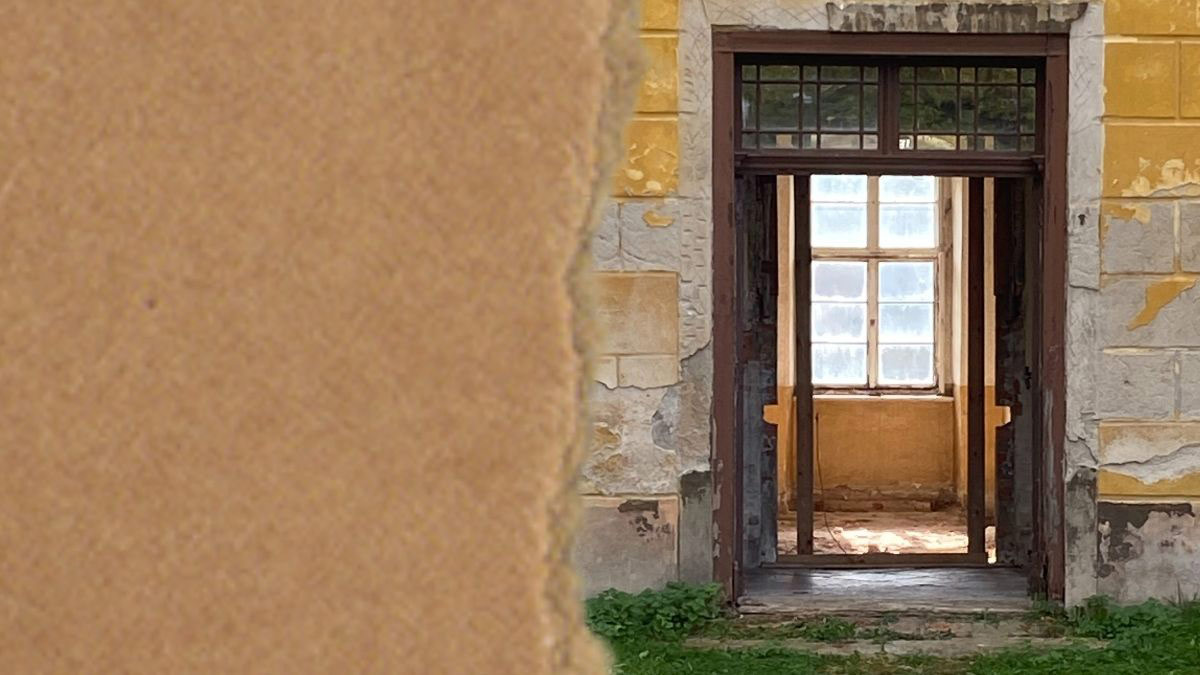 HOW TO
WHITEBOARD?

WATCH NOW OUR TUTORIAL!



With the project "Whiteboard Lieberose", teatreBLAU wants to shed light on various moments in German and European history in cooperation with the exhibition for contemporary art ROHKUNSTBAU. These moments and memories are processed in a multilingual film and dance performance that takes place in the castle of Lieberose, in the rooms of the exhibition.

A central part of the project is the Whiteboard (above), where a large digital research collection is developed together with the residents of Lieberose and international artists. This way, the Whiteboard, and anyone who interacts with the Whiteboard, contributes to the creation of this international artistic dance and video performance. Young people and adults from New York and Spain will be included and interviews will be conducted on site with the residents of Lieberose.

Lieberose and its history serves as inspiration for these memories. What is our memory? How is history that we experience written into our memory? How is history written into our body? What history remains in our families; what remains of humiliation or success?

Dance is the language of the body; our bodies speak of our experience. Do we walk bent or upright? How do we process history and very personal experiences? Three dancers take the audience on a journey into their own personal memories. They come from Chile (Andrea Cruz), Spain (Marc de Pablo) and Syria (Jol Alholo). They will now encounter the memories of people from Lieberose. All the families in the team have experienced dictatorships. What role does the history of dictatorship play today, how is it processed? In silence or in conversation, alone or together? Who is still interested in it besides a few historians? What are the conditions for a successful "culture of remembrance"?

Mit dem Projekt "Whiteboard Lieberose" will teatreBLAU in Kooperation mit der Ausstellung für zeitgenössische Kunst "ROHKUNSTBAU" verschiedene Momente deutscher und europäischer Geschichte beleuchten. Diese werden in einer multilingualen Film- und Tanzperformance bearbeitet, welche sich durch die Räumlichkeiten von Schloss Lieberose, und der dort installierten Ausstellung "ROHKUNSTBAU 26", bewegt.

Ein zentraler Teil des Projekts ist das Whiteboard (siehe oben), auf dem zusammen mit den Einwohnern Lieberoses und internationalen Künstler*innen eine digitale Recherchesammlung angelegt wird. Jeder der mit dem Whiteboard interagiert, beteiligt sich somit automatisch an der Erarbeitung einer internationalen, künstlerischen Tanz- und Videoperformance. Es werden unter anderem Jugendliche und Erwachsene aus New York und Spanien mit einbezogen und vor Ort, in Lieberose, Interviews geführt, wobei die gemeinsamen Inhalte auf das digitale Whiteboard gepinnt werden.

Der Ort Lieberose dient mit seiner Geschichte als Exempel und Brennglas für diese Erinnerungsmomente. Was ist unsere Erinnerung? Wie schreibt sich erlebte Geschichte in unser Gedächtnis ein? Wie schreibt sich Geschichte in unseren Körper ein? Was bleibt in unseren Familien von erlebter Geschichte, von Demütigung oder Erfolg?

Tanz ist die Sprache des Körpers, unsere Körper sprechen über unsere Erfahrung. Gehen wir gekrümmt oder aufrecht? Wie verarbeiten wir Geschichte und die ganz persönlichen Erfahrungen? Drei Tänzer nehmen die Zuschauer mit auf die Reise in ihre sehr persönlichen Erinnerungen. Sie kommen aus Chile (Andrea Cruz), Spanien (Marc de Pablo) und Syrien (Jol Alholo). Sie begegnen nun den Erinnerungen von Menschen aus Lieberose. "Whiteboard Lieberose" ist eine Rechercheprojekt von Künstlern und Menschen aus der ganzen Welt. Gemeinsam wird in Gesprächen und über das digitale Whiteboard auf der Internetseite von teatreBLAU recherchiert und dokumentiert. Alle Familien des Teams haben Diktaturen erlebt. Welche Rolle spielt die Diktaturgeschichte heute, wie wird sie verarbeitet. Mit Schweigen oder mit Gesprächen, alleine oder gemeinsam? Wer interessiert sich eigentlich noch dafür außer einigen Historiker*innen. Was sind die Bedingungen für eine gelingende "Erinnerungskultur"?
Artistic direction
Katja Lebelt / Anne Kathrin Meier
Director
Arne Pohlmeier
Choreographers and workshop leaders
Andrea Cruz
Marc de Pablo
Jol Alholo
Photography and video
Santiago Stankovic
Leonie Weis
Production assistant
Ruben Gonzales
Charlotte Heyse
Estela M. Fernández
Graphic design
Estela M. Fernández
Dramaturgy and organization
Inka Thunecke